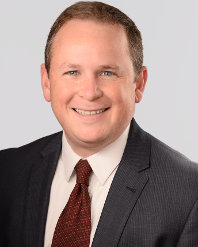 Adam Kennedy is a Special Counsel with Vardanega Roberts and runs his own team.
Adam specialises in commercial insurance liability with extensive experience in:
Property damage claims and recoveries (including fire claims, damage from water ingress, crane accidents and strata claims);

Building construction insurance claims and recoveries; and
Defending personal injury claims (including public and occupier's liability, contractor and sub-contractor liability in the construction industry, "slip and trips", food contamination cases, major psychological damage and actions brought under the Australian Consumer Law);

Defending worker's compensation claims (including both statutory and work injury damages claims);

Industrial law (defending against unfair dismissal and adverse actions claims before the Federal Court and Fair Work Commission).
Adam focuses on achieving the best possible outcome for clients through the early resolution of claims where appropriate and thorough preparation of matters. He has a keen interest in client education having prepared papers and delivered numerous presentations to clients within the insurance industry.
Adam has comprehensive litigation experience having appeared and/or acted in matters in the Supreme Court of NSW, District Court of NSW, Local Court of NSW, NSW Civil & Administrative Tribunal (NCAT – formerly CTTT), NCAT Appeals Panel, Workers Compensation Commission of NSW, Fair Work Commission of Australia, Federal Court of Australia, Administrative Reviews Tribunal of NSW, Victorian County Court, Victorian Magistrates Court, Victorian Civil & Administrative Tribunal, District Court of South Australia and Supreme Court of Tasmania.
Prior to joining Vardanega Roberts, Adam gained experience in various areas including criminal law, commercial litigation and toxic torts.